Medical Property Development Services
Project Development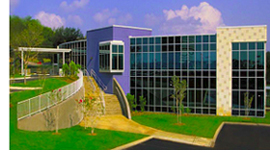 The Citadel – Assured Medical Building Development Program helps hospitals maximize their project benefits. The program is designed to successfully develop a project from early market assessment and feasibility analysis stages, through project marketing, construction, financing and building occupancy.

A wide variety of expertise is needed to design, construct and develop a quality medical office building. Consequently, Citadel Group works closely with the selected architect and contractor. This approach ensures that the hospital gets the proper expertise through each project stage.
Citadel's development program provides total project management capability
with services custom tailored to markets and situations.
Citadel Group assumes full project development responsibility for the project, ensuring coordination between the many different development, financial and technical disciplines that are required to implement a successful medical building project. Our project management responsibilities include:
Assuring the project progresses on time through each stage.
Working with hospital management to assure that program objectives are met.
Coordinating with the hospital and other team members to define and develop project ownership alternatives and scope.
Maintaining continual communications with the hospital to get input and approvals as needed.
While no project can be properly approached through a preconceived, "cookie cutter" structure, our experience with a wide range of project ownership structures combined with Citadel Group's financial resources maximize flexibility.